A depuffing mask made of innovative hydrogel to cool, soothe, and boost skin's elasticity.
White Duplex®
Firm · Lift · Balance

White Duplex® (Egg White Duplicated Complex) is engineered through innovative technology to duplicate vital egg white nutrients with 21 high-grade vegan ingredients. Our proprietary blend includes Tremella Mushroom, Adenosine, Niacinamide, Amino Acids, and Minerals to firm, lift, and balance the skin.
Innovation
HYDROGEL INNOVATION
Hydrogel holds 99% of liquid due to its molecular capacity capable of retaining 500 times its size. This clear mask adheres well to the skin. Use liberally on the go. Rejuvenate and refresh upon application. This treatment dries silky smooth on the skin.
Ingredients
Key Ingredients
Vitamin B5
Centella Asiatica
Hyaluronic Acid
White Duplex®
Tremella Mushroom
Soy Protein
Rice Ceramide
+ 16 Vegan Ingredients
Panthenol
Also known as ProVitamin B5, it is an essential humectant that attracts water from the environment to the skin to achieve a healthy skin texture. It strengthens the skin barrier and maintains optimal moisture levels in the skin for a dewy and fresh look. It soothes and softens and acts as an anti-inflammatory and anti-irritant.
Centella Asiatica
Also known as Cica or Gotu Kola, it soothes irritation and stimulates collagen synthesis for cell renewal. It reduces signs of skin sensitivity and redness, boosts antioxidant activity, improves circulation, and aids in revitalizing skin's protective barrier. It is also hydrating and effective in preventing future blemishes.
Hyaluronic Acid
A naturally occurring polysaccharide found in the human body to restore the skin's lipid barrier. It draws moisture from the air, holding over 1,000 times its weight in water within skin cells. It absorbs quickly to restore the skin's natural moisture levels and provides intensive hydration to reduce the appearance of fine lines and wrinkles.
Tremella Mushroom
Also known as Snow Mushroom, this low-molecular superfood mushroom collagen with the ability to hold 500x its weight in water is nutrient-rich. Its gelatinous molecules are smaller than hyaluronic acid, so it penetrates the skin more deeply. It provides long-term support in enhancing skin elasticity and increasing skin moisture levels.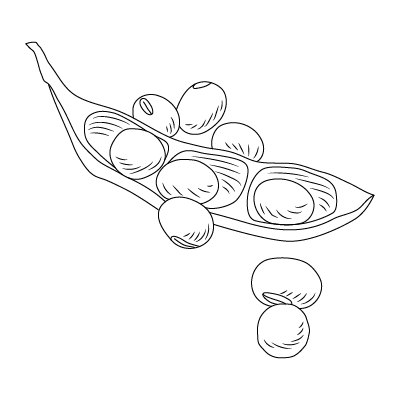 Hydrolyzed Soy Protein
From the soybean plant, it increases the ability of the skin to hold moisture and restores suppleness. It improves the appearance of the skin by giving a smoothing effect and minimizes roughness, fine lines, and wrinkles.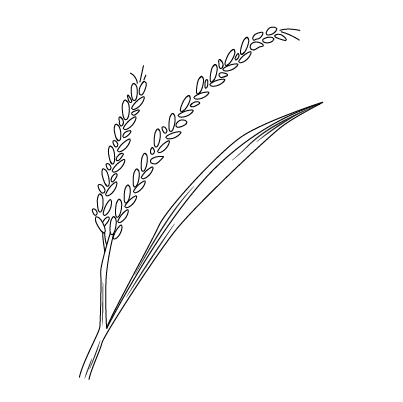 Rice Ceramide
Rice ceramides extracted from Oryza Sativa (Rice) Bran Oil, this 100% natural ceramide produces a ceramide complex that prevents moisture evaporation. It provides excellent moisture, along with antibacterial and anti-inflammatory support. It fills lipids in keratinocytes and acts as a barrier to moisture loss.
How to use
1. Remove mask from protective case and packaging.
2. Apply over the eye and cheek area. Adjust to face contour.
3. Leave on for 15 to 30 minutes for the best results.
Product Care
Store this product at 41–77°F. Protect from excessive temperatures and keep out of direct sunlight. Once opened, apply immediately. Do not reuse.
Full Ingredient List
→
Water, Glycerin, Panthenol, Centella Asiatica Extract, Hydrolyzed Hyaluronic Acid, Tremella Fuciformis (Mushroom) Extract, Hydrolyzed Soy Protein, Oryza Sativa (Rice) Bran Oil, Ceramide NP, Ficus Carica (Fig) Fruit Extract, Hydrogenated Lecithin, VP/Polycarbamyl Polyglycol Ester, Hydrolyzed Sesame Protein Pg-Propyl Methylsilanediol, Carrageenan, 1,2-Hexanediol, Aspartic Acid, Hydroxyacetophenone, Polyglyceryl-10 Laurate, Allantoin, Dipotassium Glycyrrhizate, Sucrose, Diamond Powder, Lauric Acid, Glycine, Alanine, Lysine, Arginine, Tyrosine, Phenylalanine, Proline, Valine, Phytosphingosine, Isoleucine, Histidine, Leucine, Potassium Chloride, Xanthan Gum, Ceratonia Siliqua (Carob) Gum, Algin, Acrylates Copolymer, Dextrin, Butylene Glycol, Pentylene Glycol, Sodium Laurate, Caprylyl Glycol, Cysteine, Methionine